SYSKA LED


SYSKA LED, a flagship company of SSK Group provides Energy-efficient, Eco-friendly LED Lighting Solutions. They offer a wide range of international quality LED lighting solutions, with varied applications for Homes, Offices, Shops & Malls, Industrial & Outdoor. Inspite of being a new entrant in the lighting category ; the brand has managed to grab attention of market leaders and the consumers.

IBD partners SYSKA LED for Brand, Product Lines and Channel Led communication.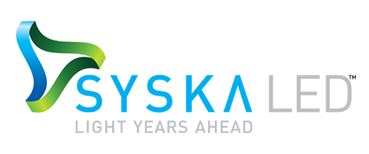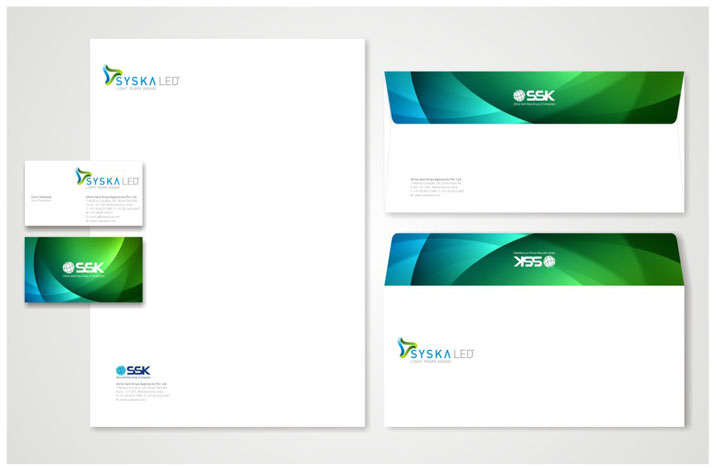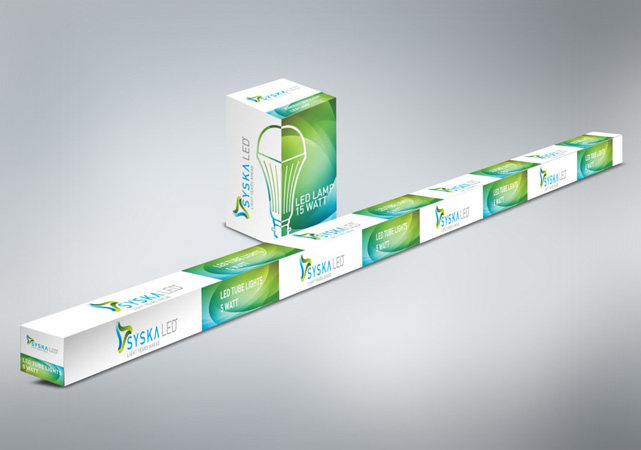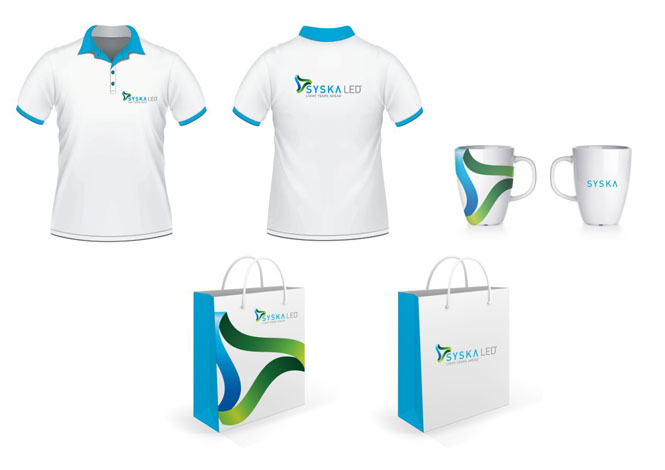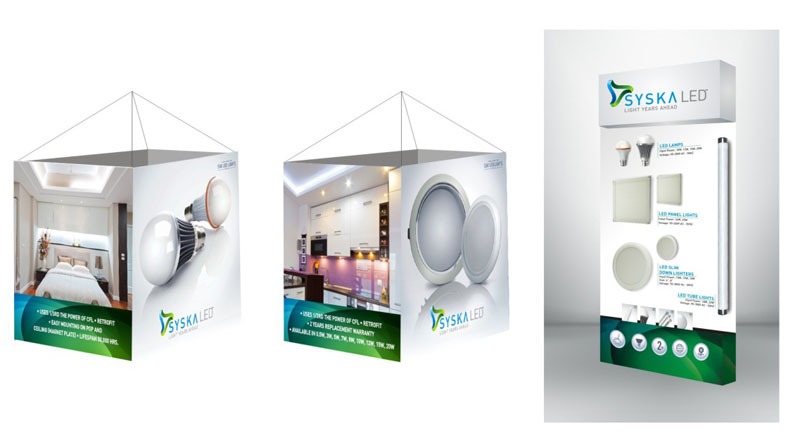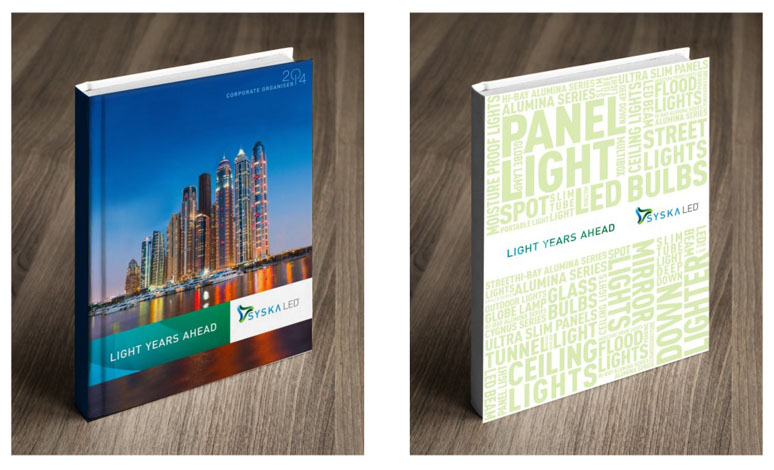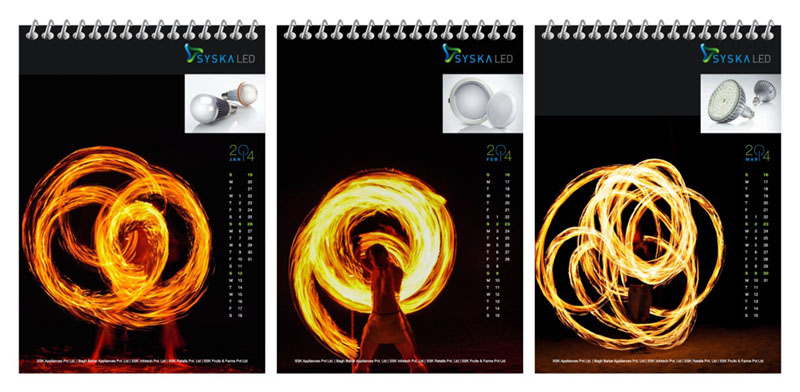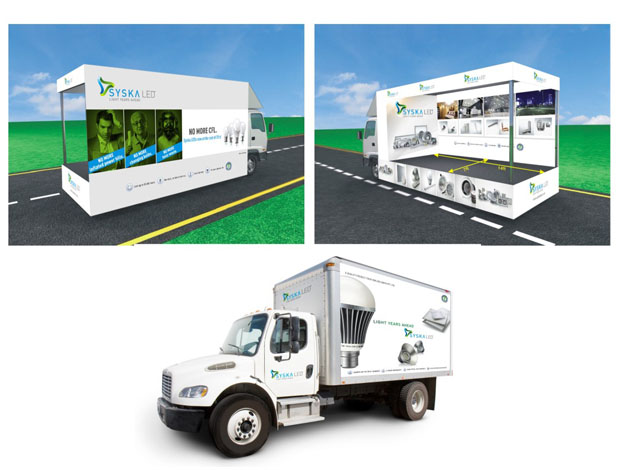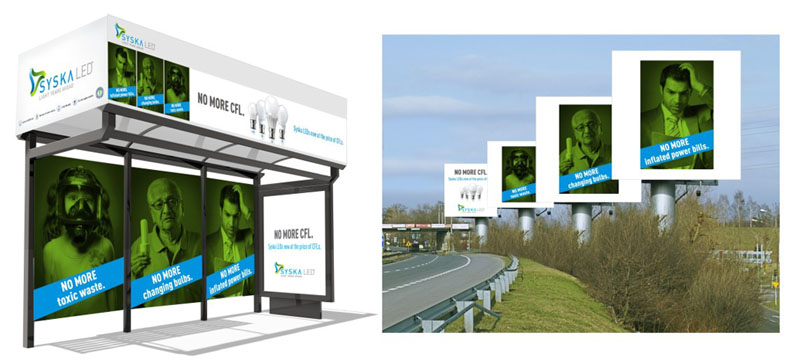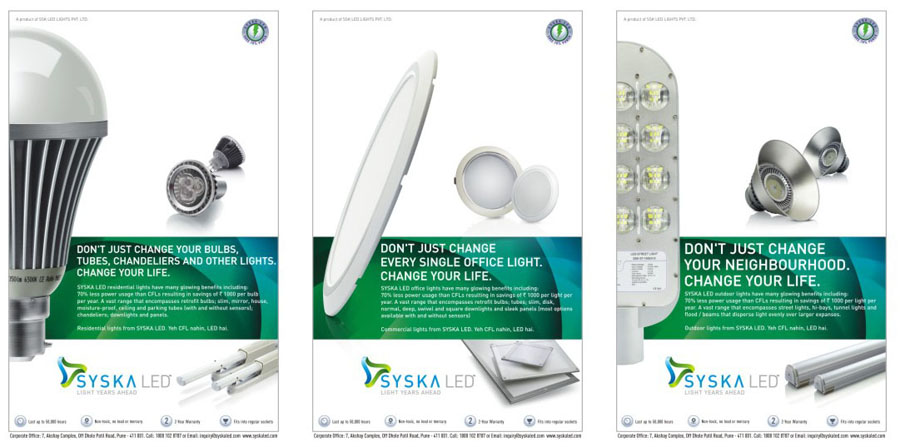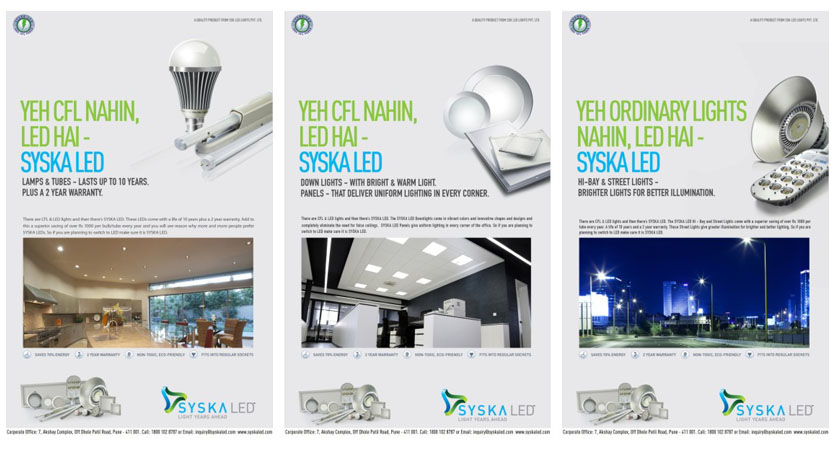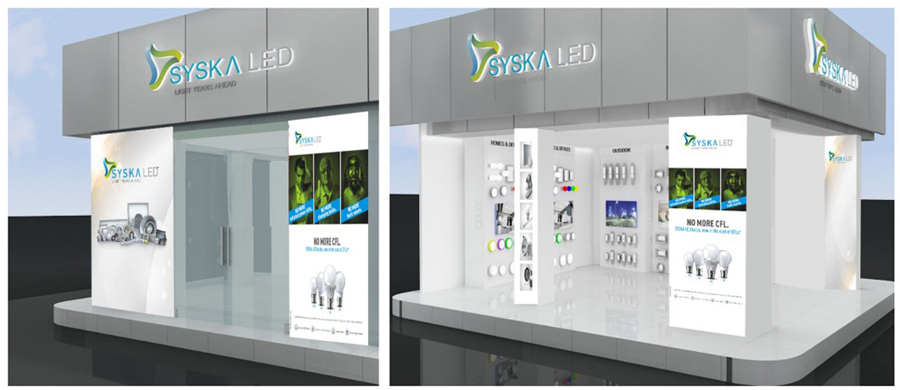 SYSKA LED Lights - New TVC Campaign


SYSKA's latest campaign continues the Brand's association with the talented Irrfan Khan. Over the years SYSKA has become a leader in the LED lighting category due to pioneering technology and quality lighting products. This campaign has been created to further substantiate the position of the Brand and its presence can be seen on TV, print and other media.

It was noticed that several players in the category had started aping SYSKA's tone of voice and visual look in their ads. SYSKA, which is one of the most awarded brands in the category, had to continue to differentiate itself from the pack. Therefore, SYSKA decided to focus on the accolades won by them – a claim that no one else could copy. This immediately shifted the focus on SYSKA's superior product quality and showed why SYSKA enjoys the trust of the people.

While the LED category has been growing, it was noticed that many players in the category were selling their LED lights at 'offer' prices, while closer review revealed these lights to be of low quality. Consequently, these players had been affecting the credibility of the category, thus severely affecting the consumers' perception of LED lights. In this ad, SYSKA wanted to educate and warn customers that an 'offer' does not necessarily make for a better product. SYSKA also wanted to tell people that as with everything in life, all LED lights are not created equal. SYSKA LED lights are superior to other lights in the category and the reasons for this superiority are memorably demonstrated via the TVC.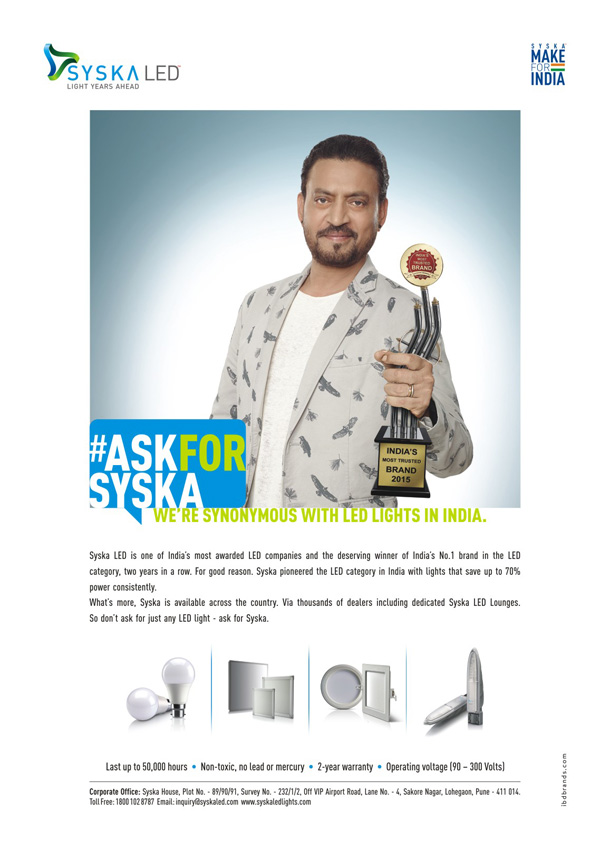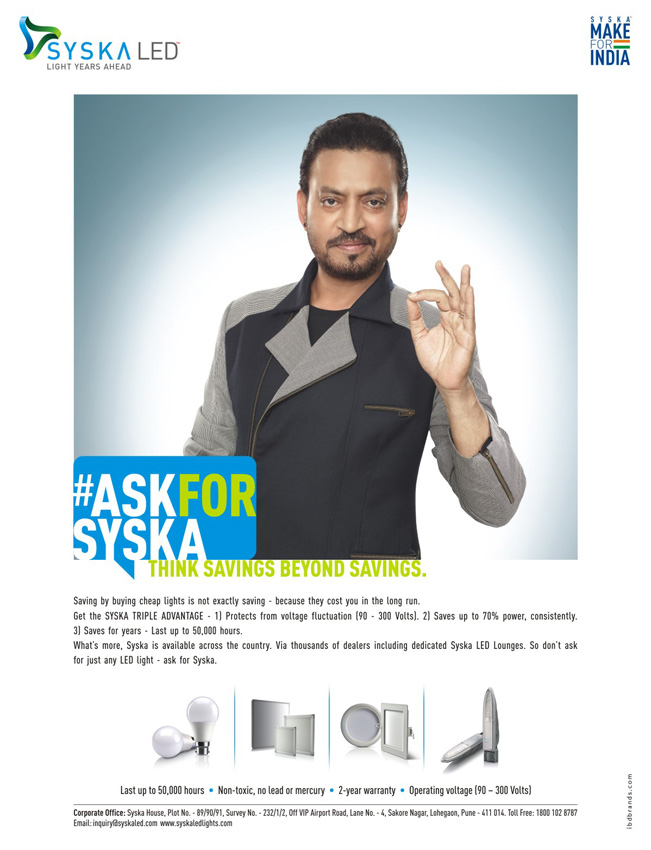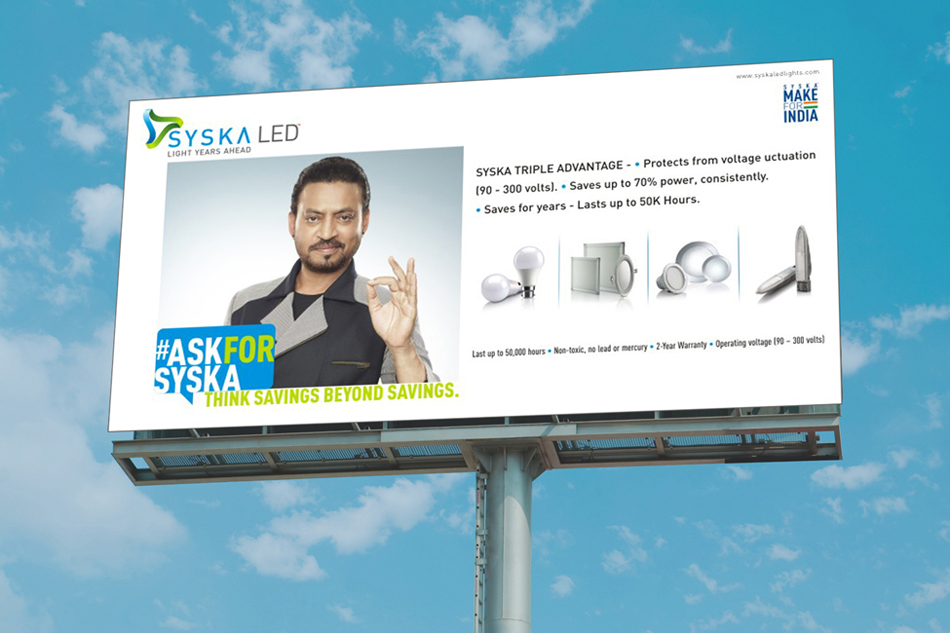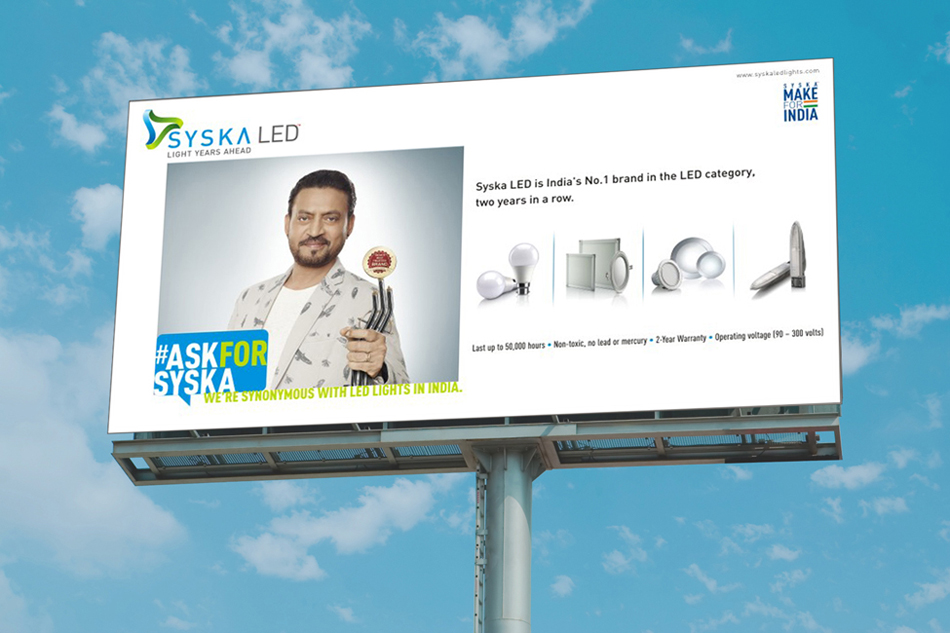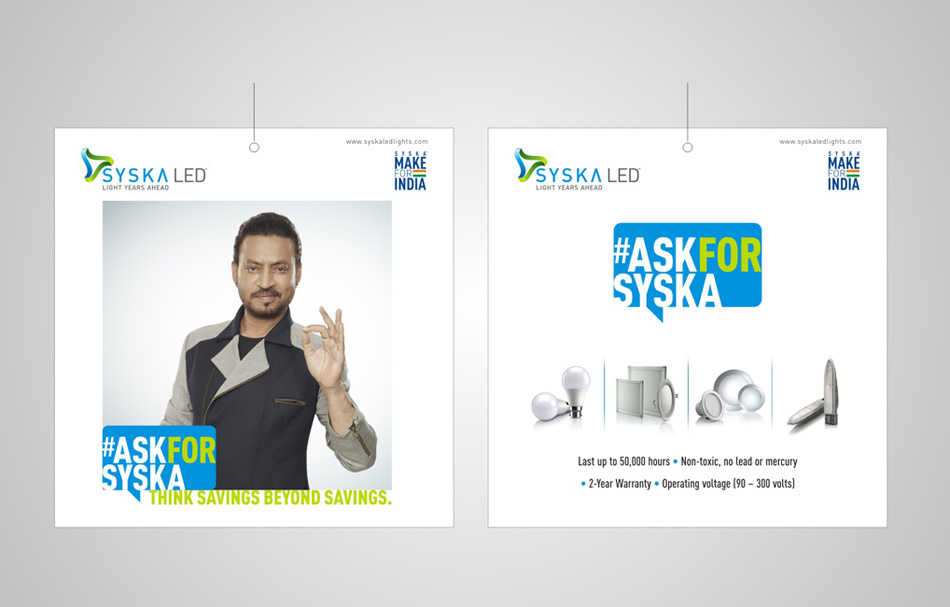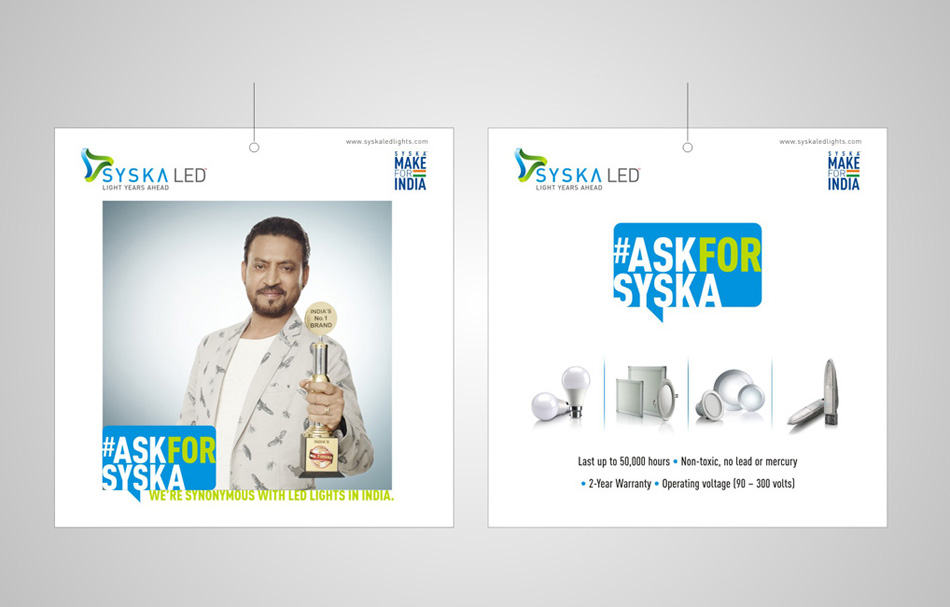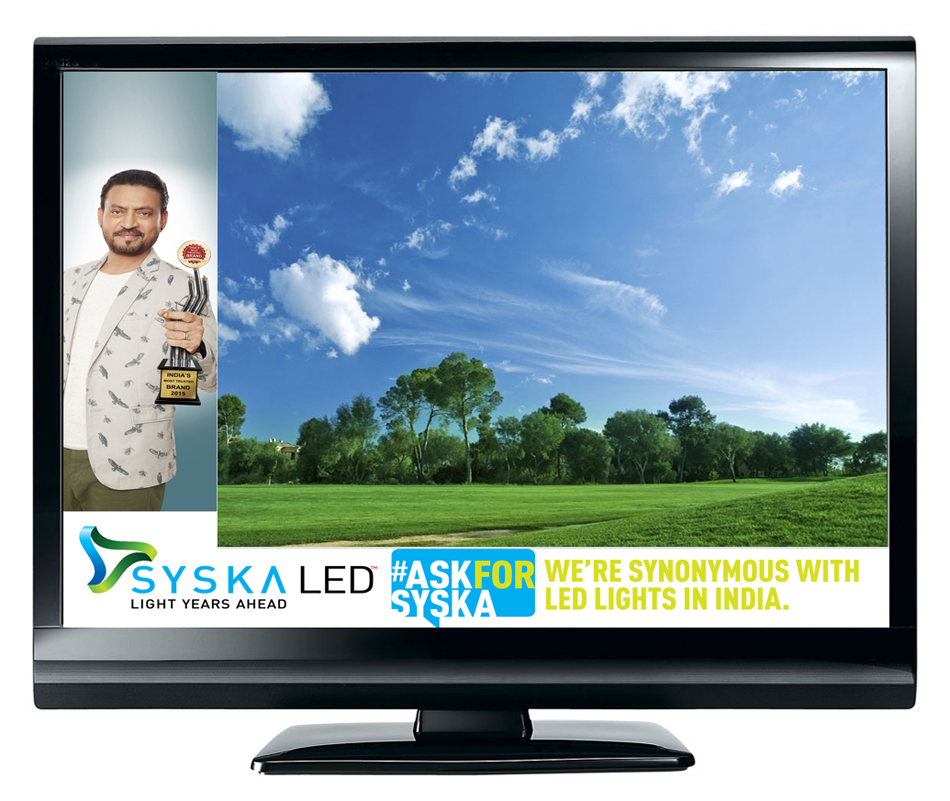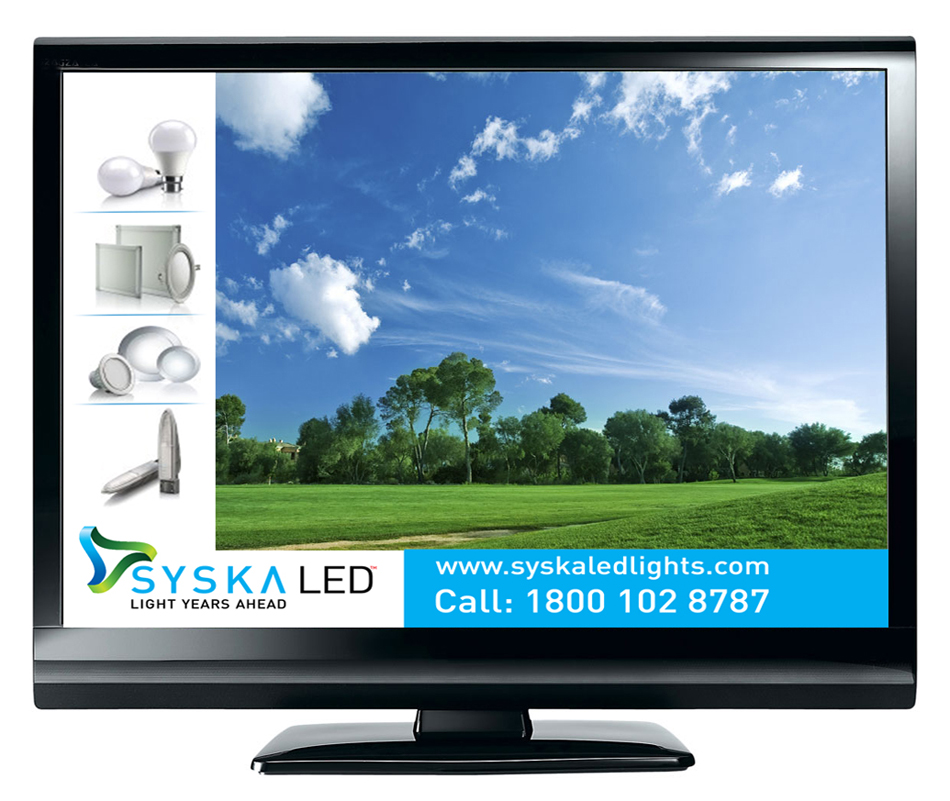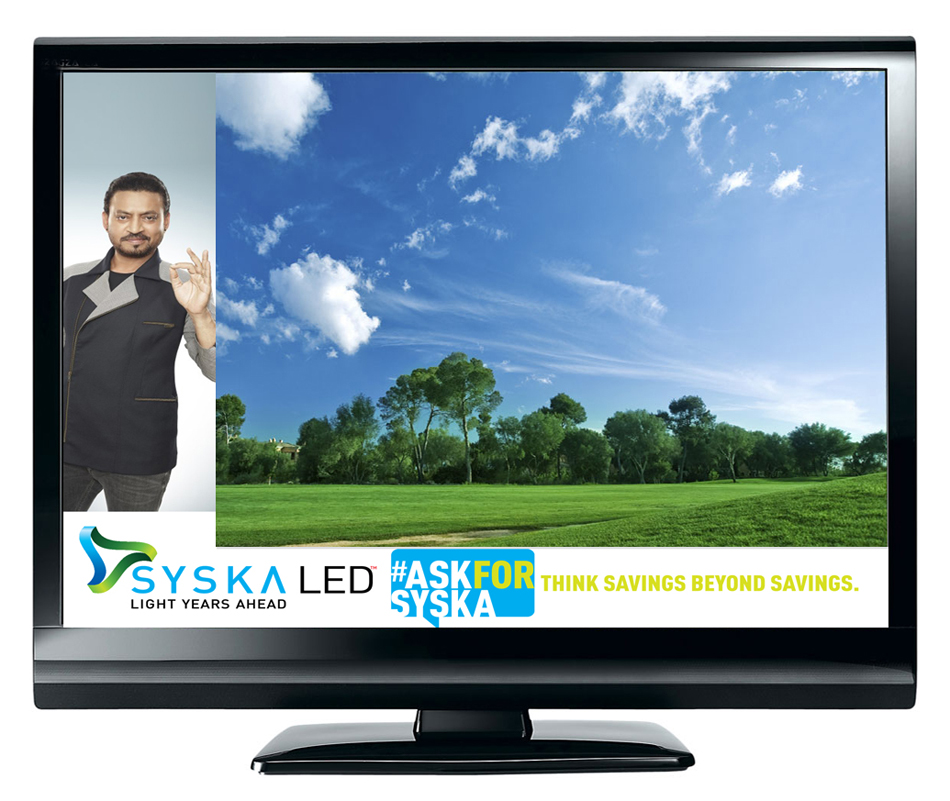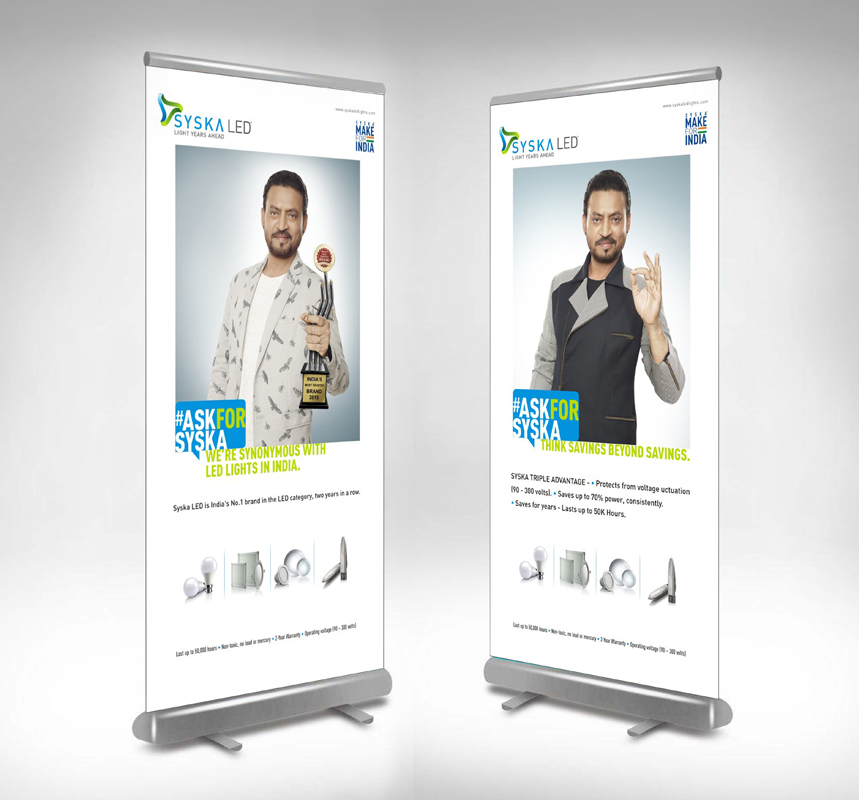 SYSKA LED -New Campaign


Our previous Syska campaign exhorted people to buy at least one Syska LED light. That campaign was extremely successful in getting people to try our product. This campaign takes the message forward by reminding people that since they have already seen the benefits of Syska LED lights, it is now time to switch completely to Syska since Syska LED lights are better than CFLs on all counts. We created two TVCs with Irrfan Khan; one where he plays a schoolteacher and the other where he plays a customer in a bank. Both the films are hard-hitting yet humorous; the School film addresses home owners, the Bank film addresses corporates – with compelling arguments about the benefits of Syska LEDs delivered in Irrfan's inimitable, off-the-cuff, conversational style.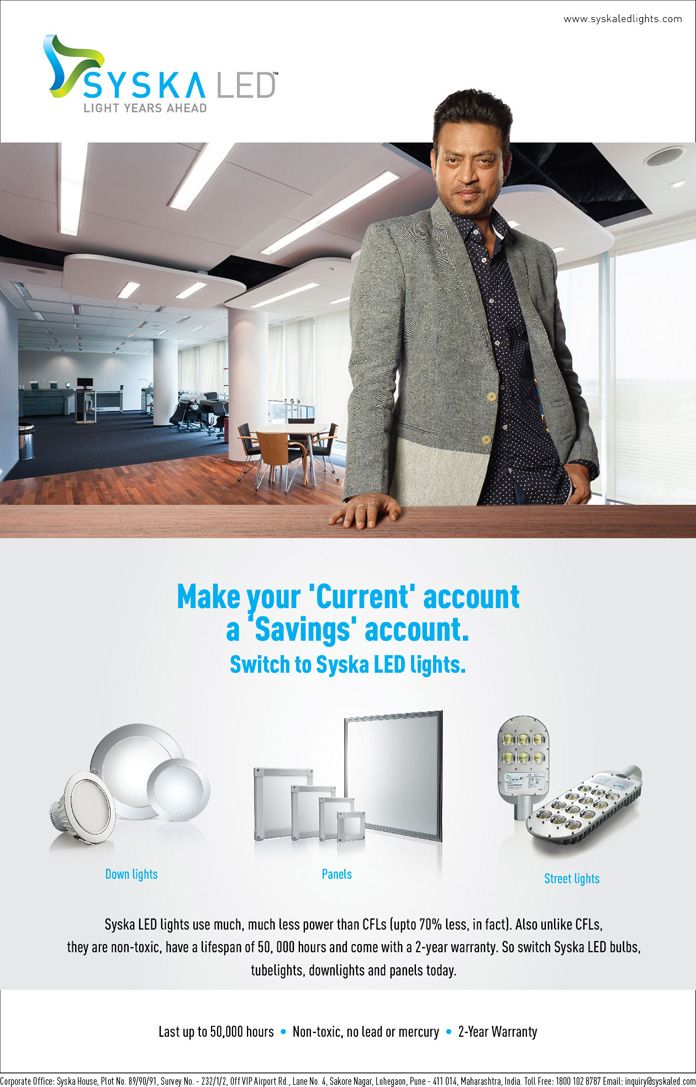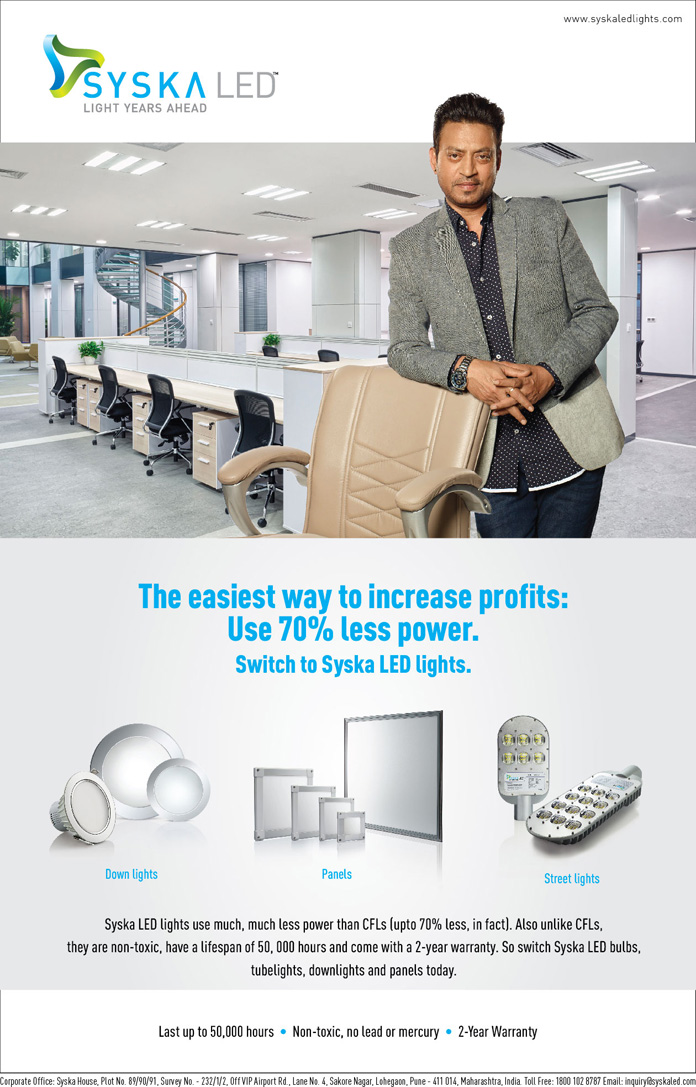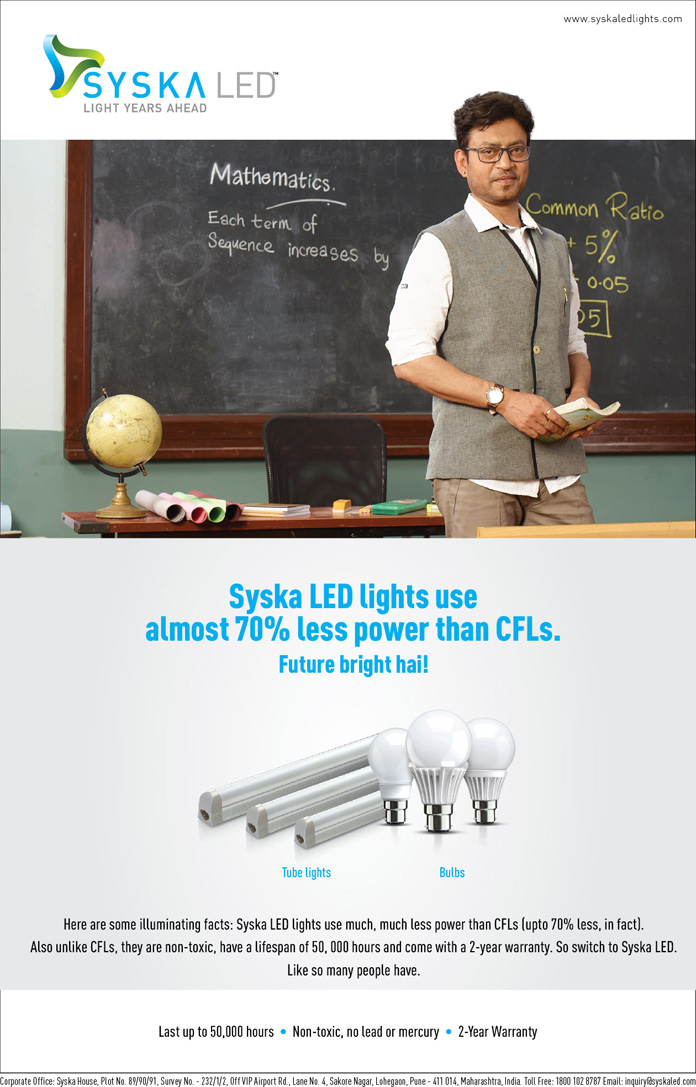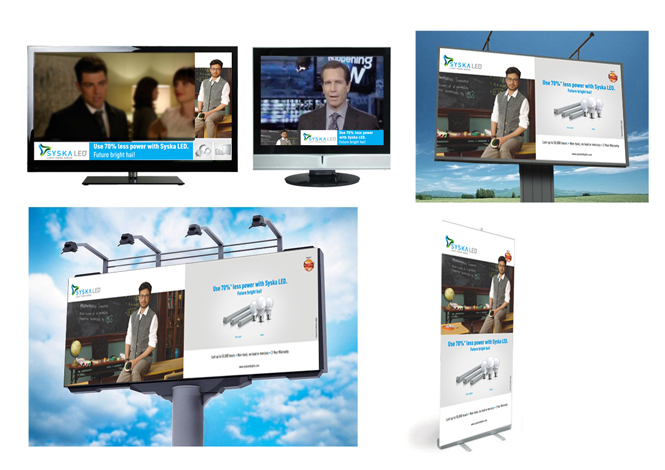 Syska LED Lights - Campaign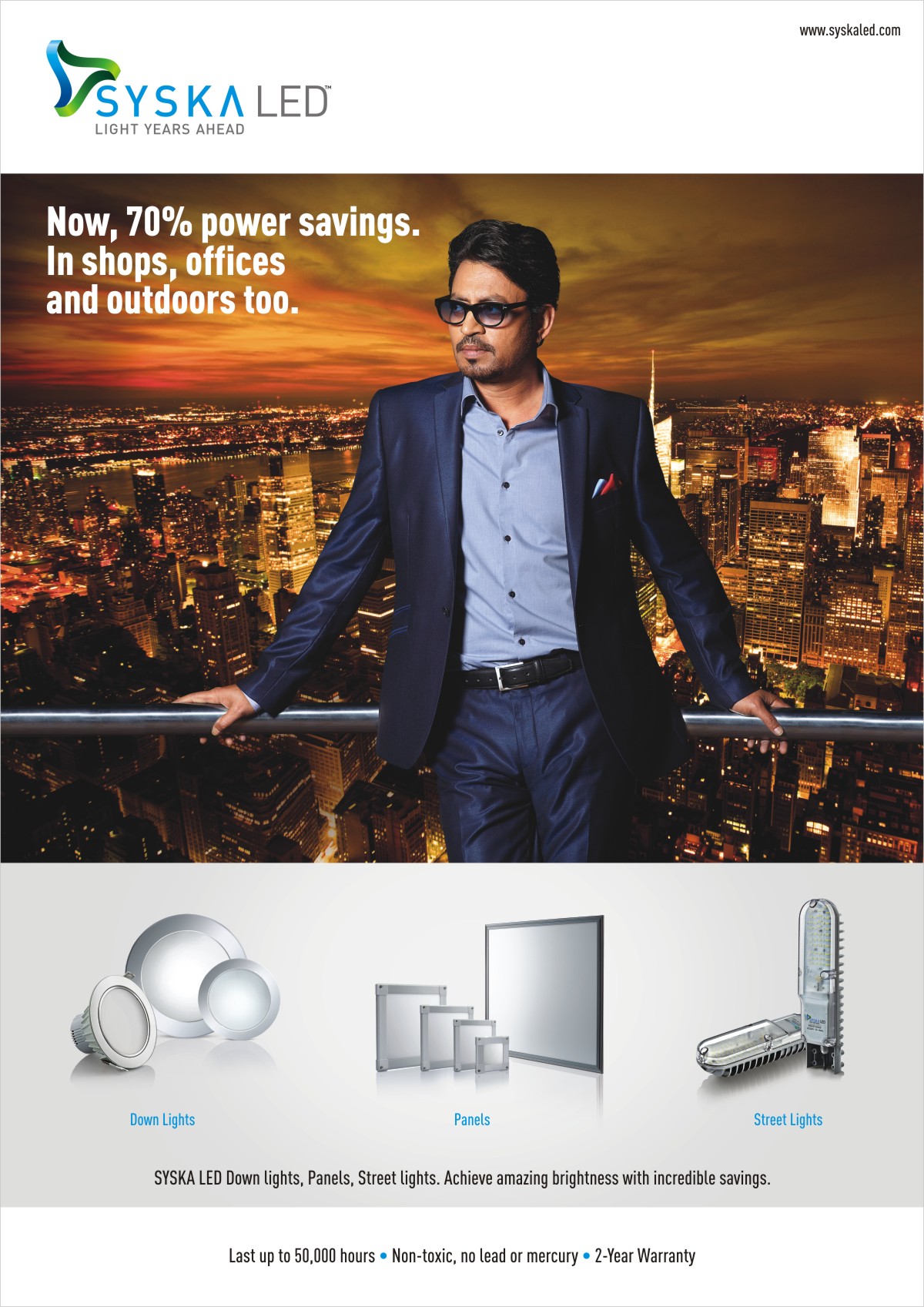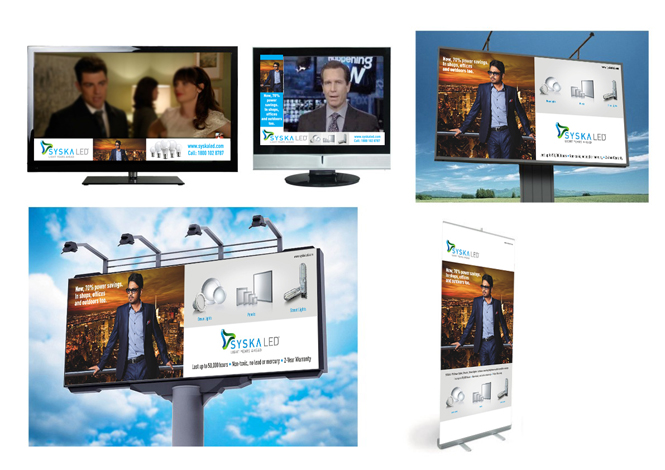 SYSKA LED - Ek se shuru karo!


This campaign, features India's internationally-acclaimed actor Irrfan Khan as a voice of authority - imploring customers to change their behaviour - and replace their next fused-CFL with SYSKA.
Comprising of TV ads, Print and other media, it tackles the basic hurdle of the inertia that consumers have, when deciding to change bulbs.
It encourages them to start changing them one at a time, and upgrade to technologically superior SYSKA LED lights. This has helped bring down the psychological barrier of accepting SYSKA LEDs, while also taking on the myth that all the bulbs in the house have to be changed at one stroke.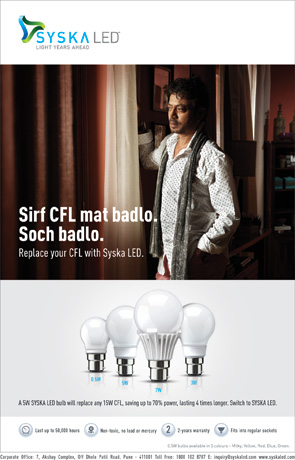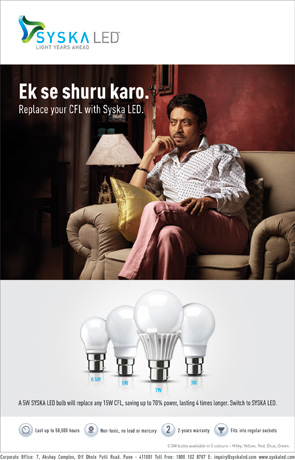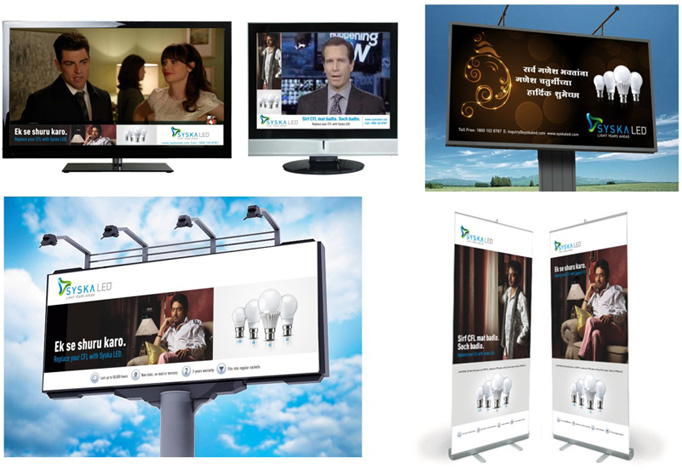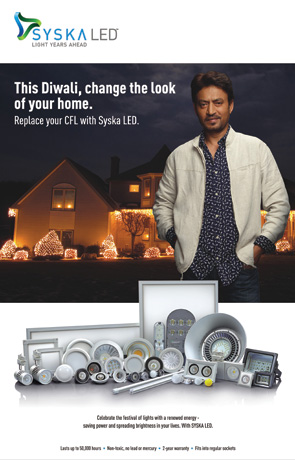 SAVING FOR THE FUTURE


While everyone is aware and familiar with CFL technology, LED technology which is labeled to be 'The Future Of Lighting' is still in the nascent stage. "Saving for the future" is a campaign that endeavours to elucidate the public at large about the benefits of LED technology and that saving in lights can help secure a brighter future.

SYSKA LED at the price of CFL


LED lights are the next big thing in lighting systems around the world. Not only are they more efficient in terms of energy conservation, but come with a slew of features that make it unique in many ways. Imagine a 70% savings over regular CFL bulbs, they are non toxic hence safer especially for children, they don't break, spread light evenly,  come in options of white and warm lights, and the best is that they are for life, almost, for they  last anywhere between 4/ 5 years.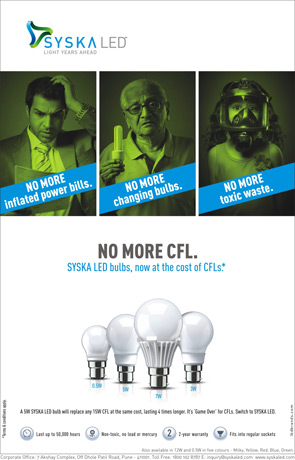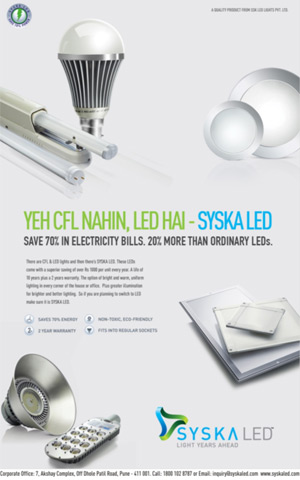 SSK LED lights
Manufacturer of Innovative end-user-driven and energy-efficient solutions for the lighting industry