Tupperware
Premium home storage preparation and serve-ware solutions. Growing at a terrific pace YOY Tupperware continues to be considered 'The most preferred brand' even by non-users*
IBD partners Tupperware for Brand, Business Opportunity, Product Lines, Market Communication collaterals and Channel Led communication.
Tupperware Business Opportunity
The business opportunity led communication is to inspire and invite women to join Tupperware and realize their dreams by taking up the Tupperware Business opportunity and be an independent business owner.
She Can You Can
While everyone is aware and has used Tupperware products, the other aspect of Tupperware which is about Enlighten, Educate and Empower women is relatively unknown. She Can, You Can is a campaign that endeavours to bring out the hidden achievers by setting up role models that can be emulated and help women chase their dreams.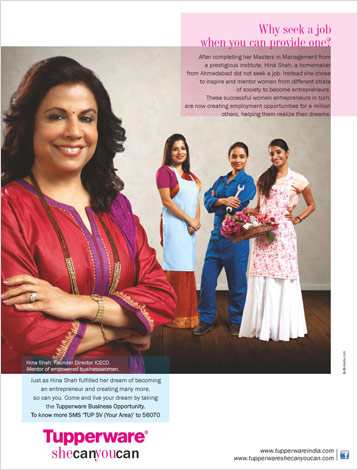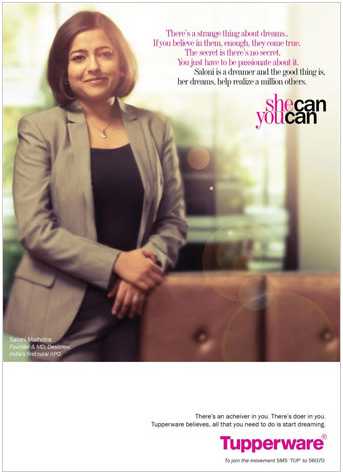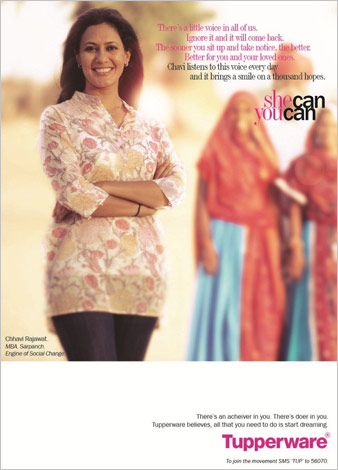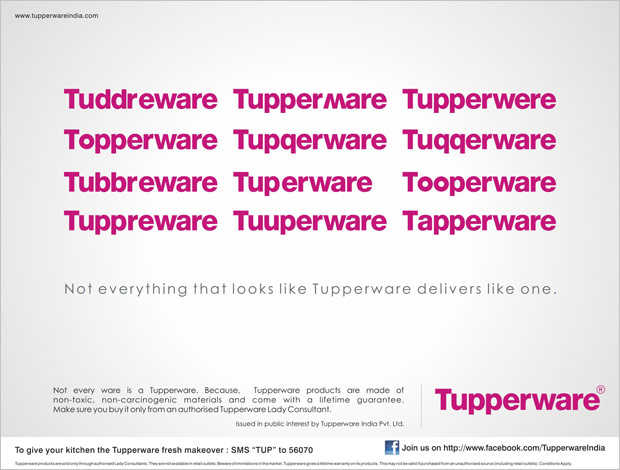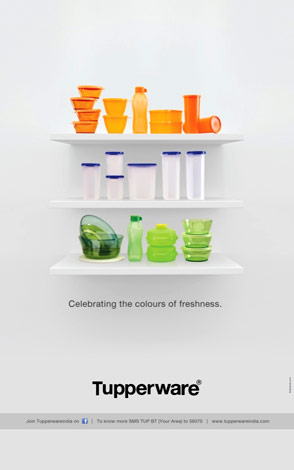 Care4Food
As a brand that truly cares for food, Tupperware has taken an initiative to spread awareness about the best food storage practices and to educate consumers on safe storage and safeguarding of food items thus helping in minimizing wastage and maximizing value. It is in this endeavour that Tupperware engages to celebrate the care and love towards food in the form of 'Tupperware Care4Food Day', and has designated April 6th as its official celebratory day.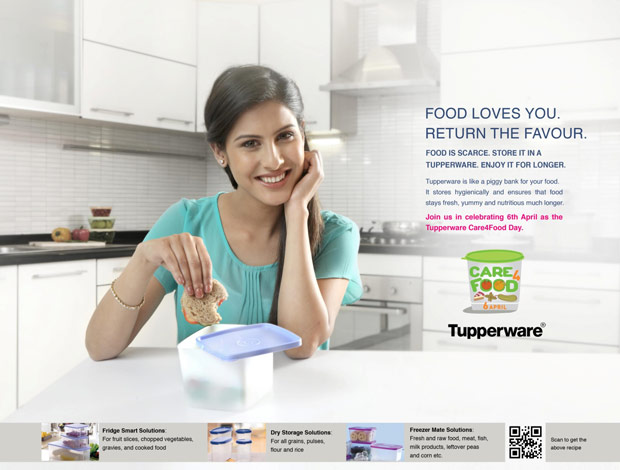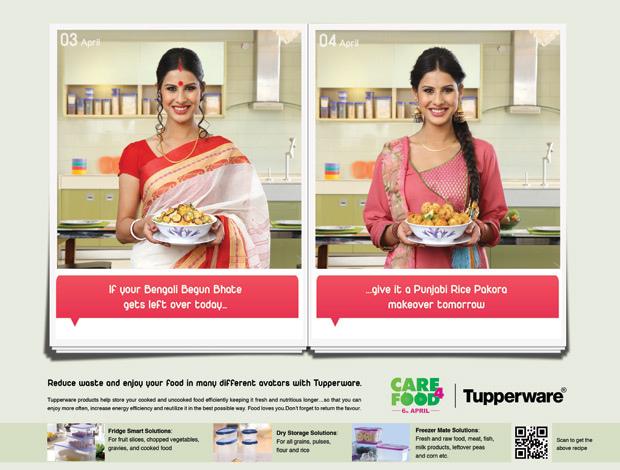 Product Led Communication
Tupperware has a range of fantastic products. Product line communication showcases the different ranges to create awareness and generate sales for Tupperware products.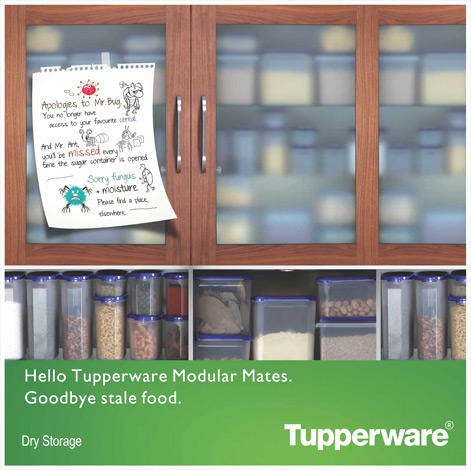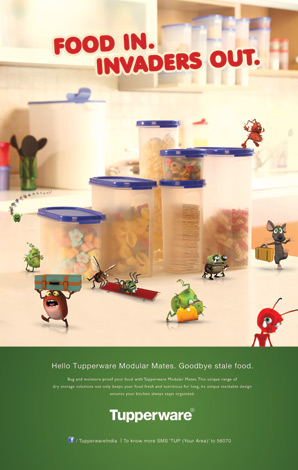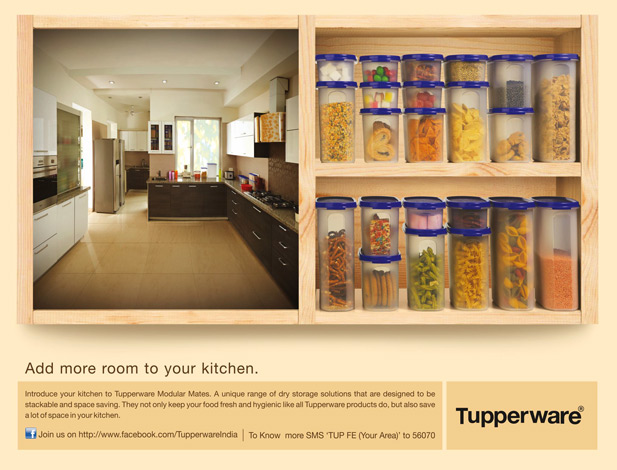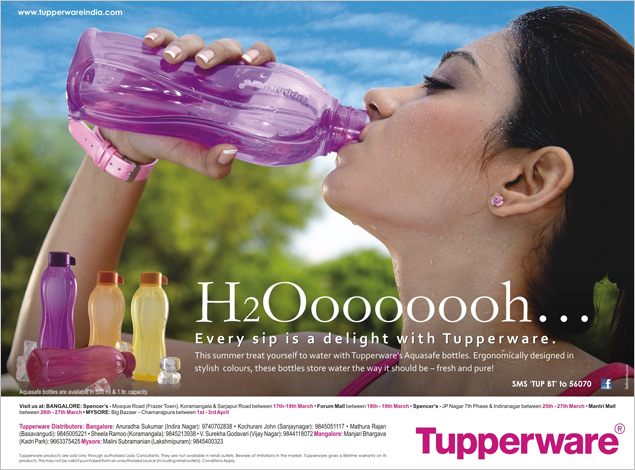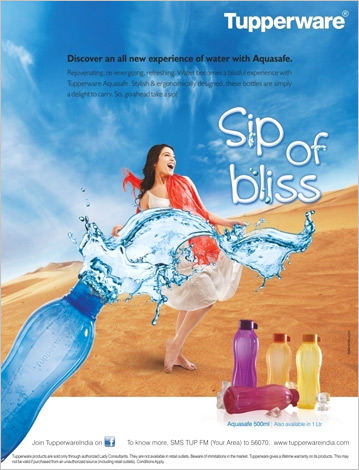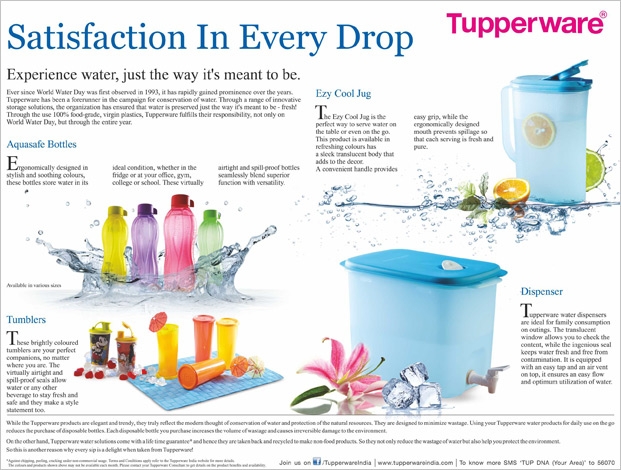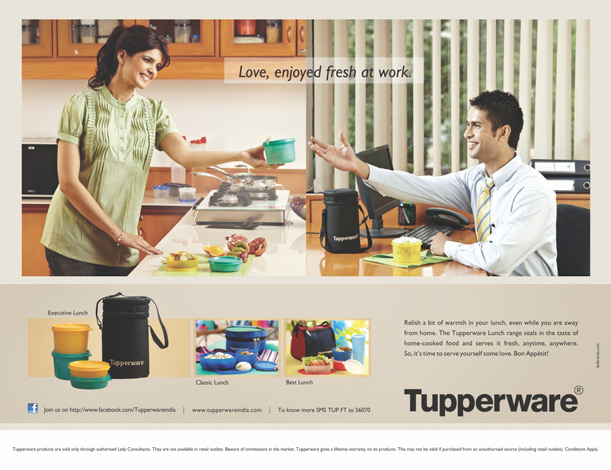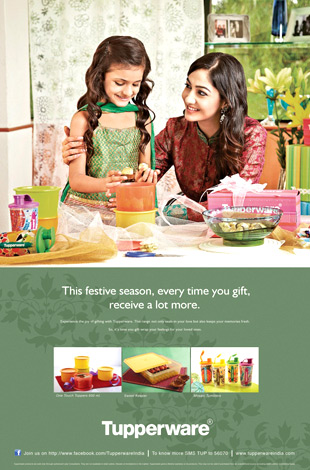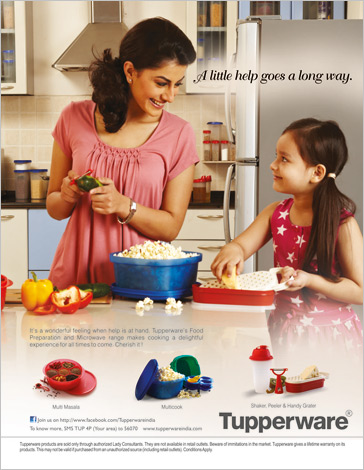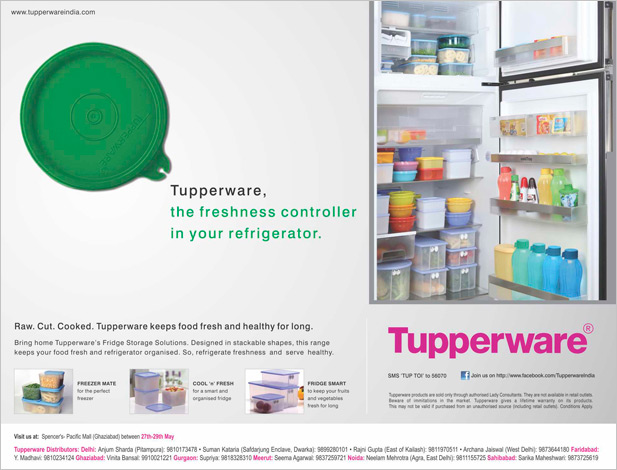 Marketing Communication Collaterals
All consumer's led below the line communication and other marketing collates like catalogues, consumer flyers and more.
Catalogue
An informative booklet, for the Tupperware product range.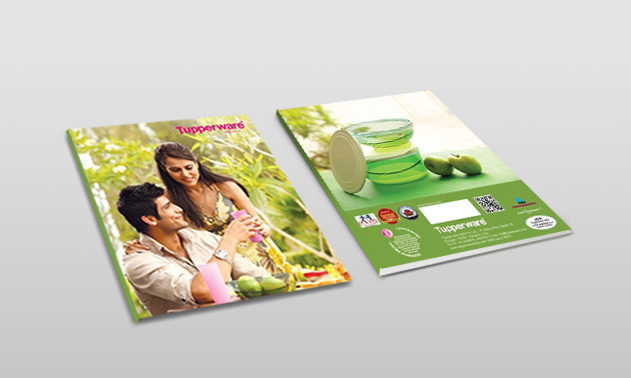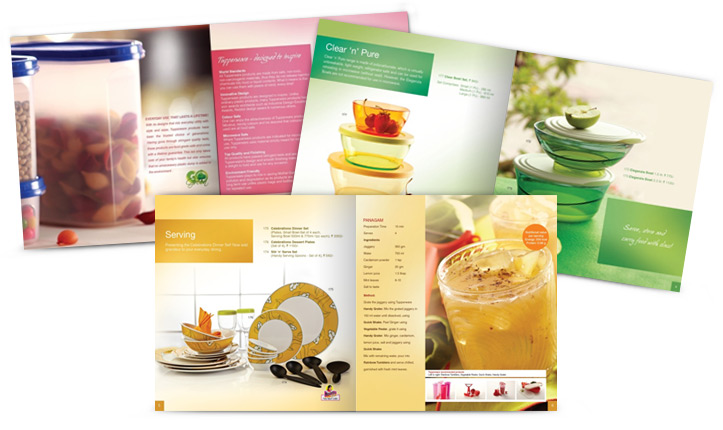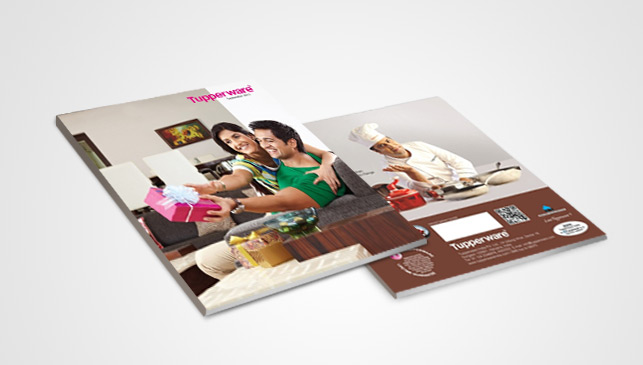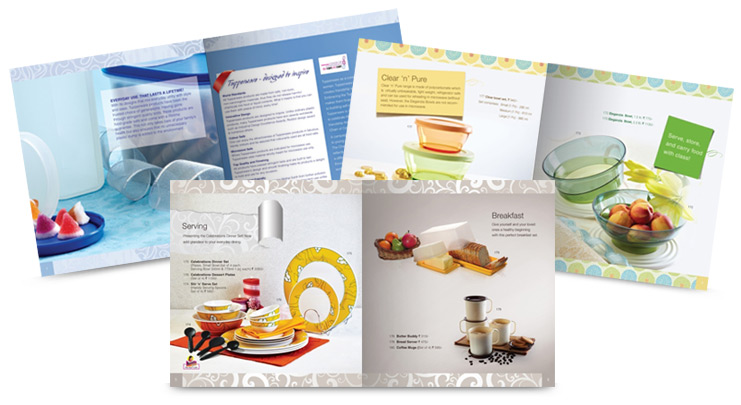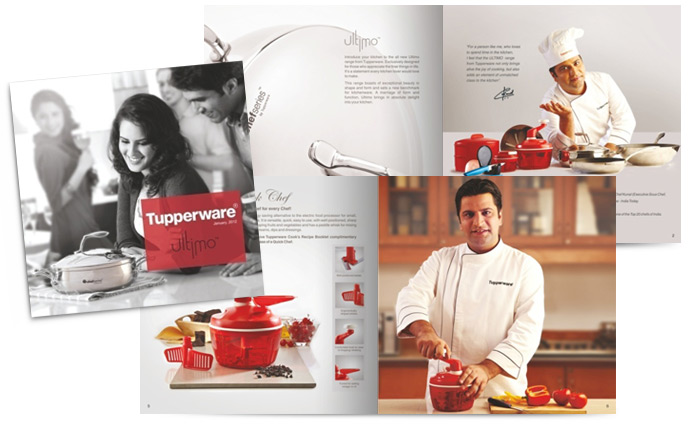 Consumer Flyers
The flyer for the buyers. This acts as a sales tool which provides the current months offers for consumers.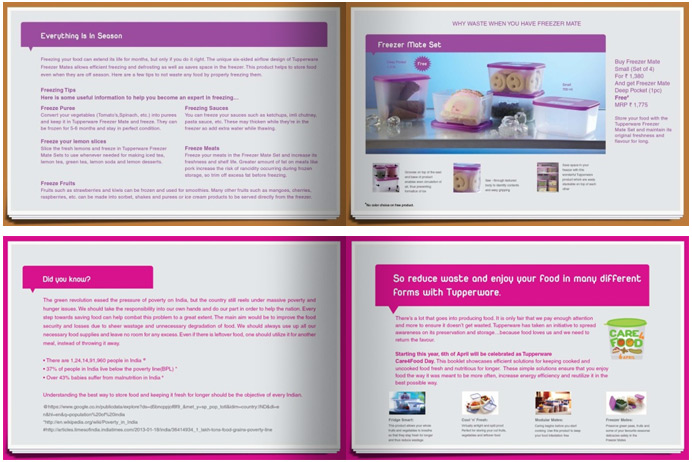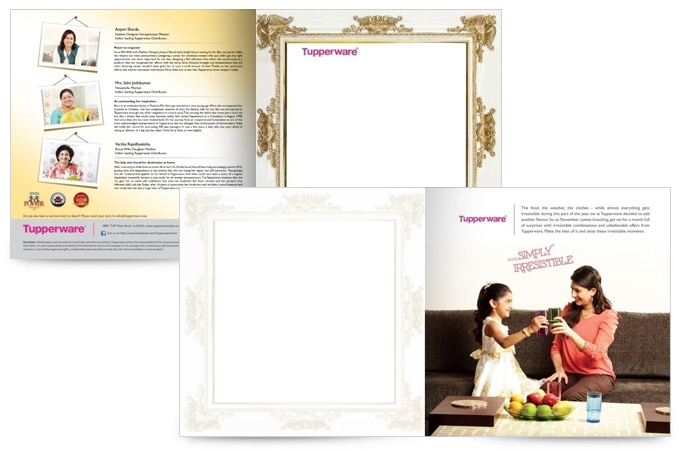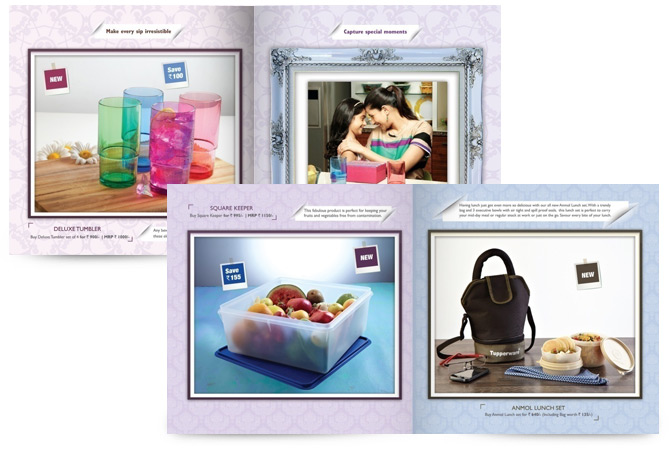 Channel Led Communication
To inform sales force of new products and promotions.
Sales Force Flyer
The informative booklet to provide training about the new products to the sales force.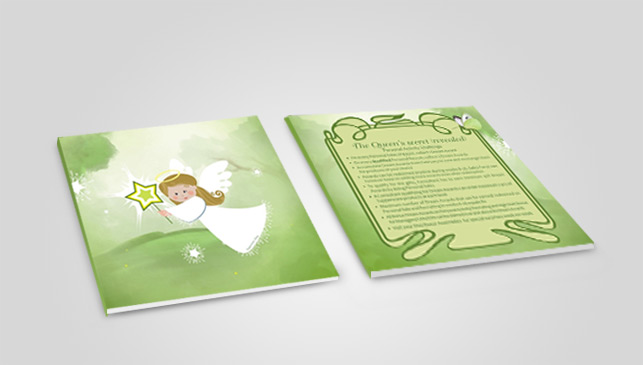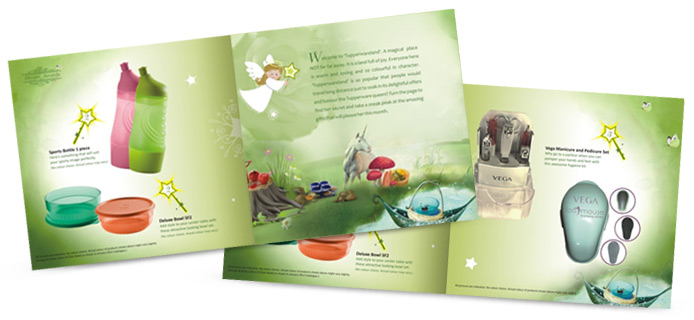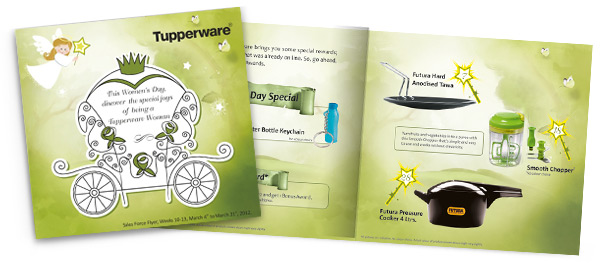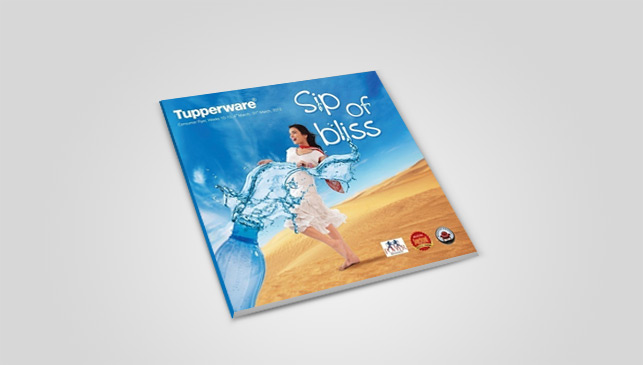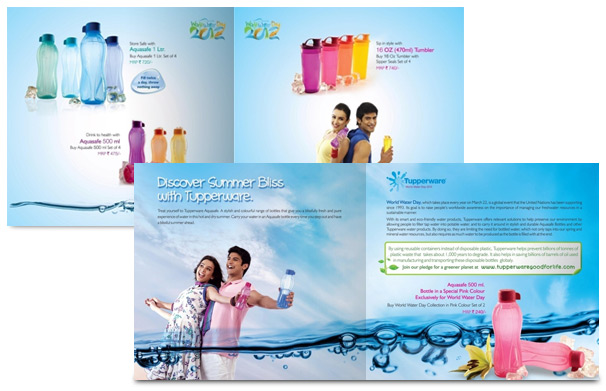 Flyers in product shapes
The flyer designed in the shape of the new product.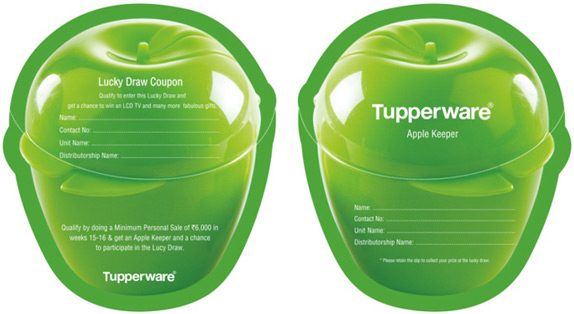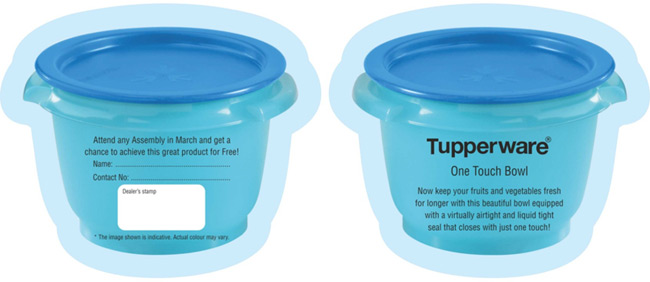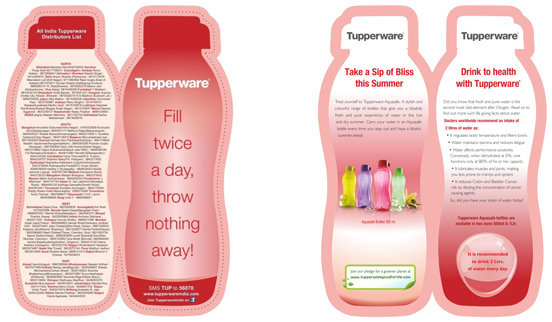 Other Collaterals - Motivational Posters
Inspirational posters designed for the training assembly.